WHAT'S NEW IN ADONIS NP 7.1
The latest version of our BPM suite – the revolutionary ADONIS NP 7.1 – is out now and brings meaningful innovation for all users! This latest release comes packed with features that help users navigate, create and experience the world of BPM on a whole other level. Scroll down to discover all the cutting-edge innovations coming with ADONIS NP 7.1. Enjoy!
PROCESS INSIGHTS DASHBOARD
Get full insights into your Business Processes right at your fingertips
Do you know what every process in your organization stands for? What about the responsible roles and their level of involvement? Or how about the documents that are used as an input, output or reference documentation in your processes? This is exactly where our brand new Process Insights Dashboard comes into play – to make answering the perplexing questions like these, and many more, a thing of the past!
The innovative, state-of-the-art Insights Dashboard, allows users to gather and condense the most important information on their processes with a single click! It is a smart and cohesive one-stop-shop for all information you could possibly need on your business processes – ranging from process hierarchy, responsible roles, used documents, applications, risk management information, KPIs and more.
And on top of that, the dashboard also provides direct access to all relevant business analyses and reports for the process at hand. In a nutshell, the new dynamic Insights Dashboard offers a user-friendly overview of all important process management information, that is easy to get to and even easier to understand and consume, thus requiring no previous knowledge or background information – and all of that in one convenient location, right at your fingertips!
Easily gather important process management
information in a single click
Gain valuable insights on your business processes,
without a need for prior ADONIS NP knowledge or experience
Have all relevant information in one convenient location,
easy to access, digest and consume
ADDITIONAL FEATURE HIGHLIGHTS
Browse through our other favourites from this release and check out how the additional feature highlights
play their part in contributing to what ADONIS NP is today.
ACCESSIBILITY IMPROVEMENTS
Experience BPM on another level
Accessibility means that every person has an equal opportunity of using, navigating and interacting with the system, regardless of ability, context or situation. And as such, accessible design is not just something 'nice to have', but rather a must-have that offers a better experience to everyone.
We have optimized ADONIS NP to ensure that it is equally inclusive for all users and empowers every individual and organization to achieve more by working better, faster and easier. But that's not all! We took this accessibility challenge very seriously – so much so, that our hard work has now been officially been verified and the ADONIS NP Organisation Portal certified for accessibility!
Therefore, it is our pleasure to present you the first all-inclusive, fully accessible BPM suite – ADONIS NP. It brings meaningful innovation to all people, irrespective of disability, personal preference, or a unique work style. With a robust set of accessibility features, such as the optimized keyboard navigation, improved colour contrasts, incredible screen reader support and others, the latest version of our BPM suite offers an enriched and entirely different user experience that changes the BPM game for everyone!
Easily navigate, use and interact with ADONIS NP, regardless of any restrictions or limitations

Let ADONIS NP adapt to your needs & style of working

Discover & experience the benefits of accessible BPM
MODELLING DIRECTION
Change direction, improve perspective
Process modelling is an essential and critical first step of Business Process Management. ADONIS NP recognizes the importance of this fundamental activity, as well as the importance of making the actual procedure of process modelling as efficient and smooth as possible. That's also why we're introducing new options with this latest release, that make process modelling in ADONIS NP even more intuitive and flexible than before!
ADONIS NP 7.1 allows users to easily adjust and automatically rearrange the modelling direction from vertical to horizontal, and vice versa, in a single click! You can now freely change the modelling direction of any model and ADONIS NP lays out its content for you in a matter of seconds. In addition, you also have the possibility to define your preferred modelling direction as a default, or change it on a per-model basis. All you need to do is decide on your desired modelling direction, and ADONIS NP does the rest for you – quick, simple and easy, just like that!
Easily rearrange the modelling direction of your processes

Flexibly define your preferred modelling layout per model and as needed

Enjoy the greater flexibility in modelling processes with ADONIS NP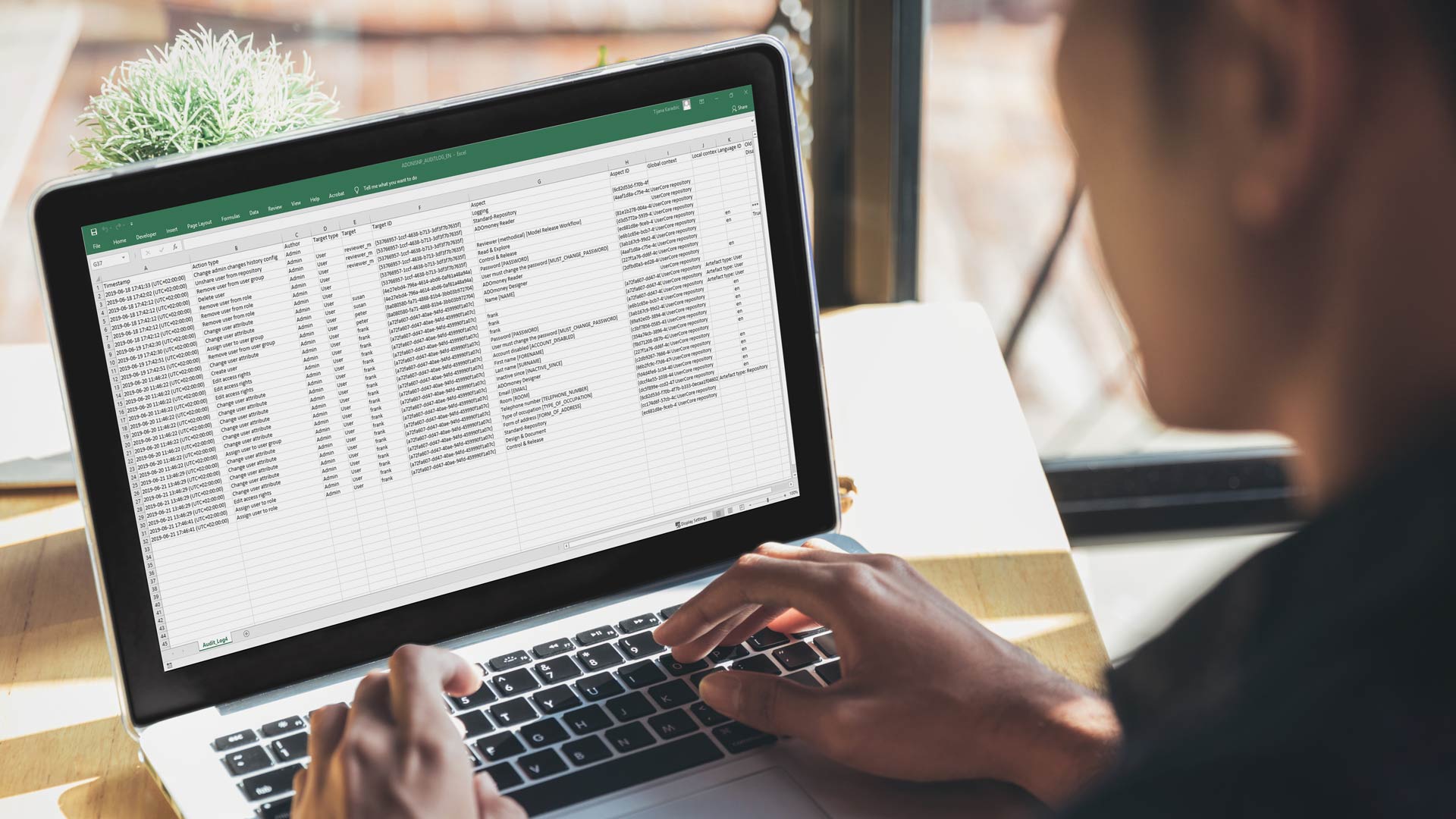 USER ADMINISTRATION AUDIT LOG
Be in the know, never fall behind
Keeping track of administrative activities in the BPM jungle is not always an easy task, especially when numerous changes take place on a daily basis. Being able to follow and keep up with such changes is often an important and also very frequent Audit requirement in many Organizations too. For that reason, ADONIS NP brings a new feature to address this challenge head-on, and help you easily comply with similar requirements at hand.
With ADONIS NP 7.1 you no longer need to worry about administrative or user management changes being made without your knowledge. With the new audit log feature, all changes and actions (such as assigning user rights, creating new users, deleting existing ones, etc.) are carefully tracked and logged, so that you can always look back and see which changes where made, when and by whom. That way, there's no room for uncertainty and ambiguity, everything is documented black and white – transparent, straightforward and clear!
Easily track administrative actions and changes

Benefit from the simple, yet effective overview of user administration changes and related information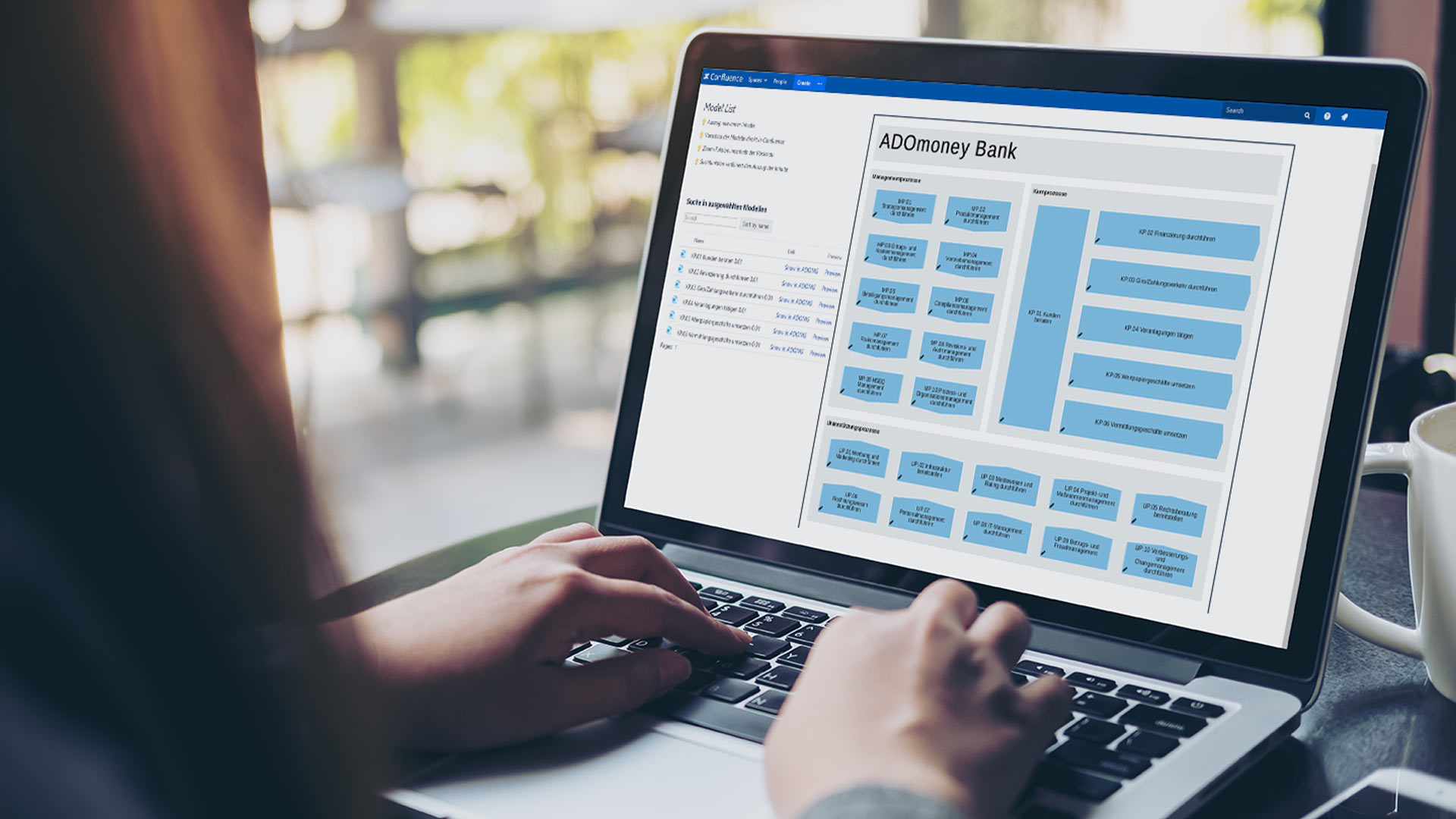 REST WRITE APIs
Discover the power of integration
Having data spread across different systems is a reality many organizations live in. In order to avoid chaos & confusion in the flood of data, but more importantly to avoid data and effort duplication, the goal is to get these systems talking, and the data they use ideally synchronized.
Now, with ADONIS NP 7.1 and REST Write APIs we are fully delivering on that mission. By extending and enriching the possibility to read information from ADONIS NP, with the ability to write information to it too, we're transcending beyond existing integration capabilities and allowing for seamless connection and communication between ADONIS NP and other web-based tools or applications. This new capability enables third party systems to write or send data to ADONIS NP, thus allowing creation, updating and deletion of repository content in real time.
Therefore, REST Write APIs not only help reduce your efforts and eliminate recreation of data, but they also provide you with that one-click-access to smooth interaction of your systems, ultimately offering an entirely new level of connection and openness.
Quickly organize, connect and sync data across multiple systems

Effortlessly create, update or delete content

Discover all the benefits of greater integration possibilities and flexibility in ADONIS NP
… OTHER FEATURES WORTH MENTIONING
Check out our selection of other nice features contributing to ease-of-use and improved performance.
ADONIS 7.1 brings a selection of model release workflow improvements that make the whole experience even better, faster and easier than before! The updates include extension of information displayed in the "processes" dashboard, addition of model comparison and version history to the context menu, and many others.
Now, you have the possibility of selecting SVG as the desired format for generating images or graphics. This contributes to greater flexibility, as well as offers better graphic quality, as SVG provides great scalability without impacting the overall quality of the graphic at hand.
The BPMS library metamodel has been extended and fine-tuned based on popular customer requests and project feedback. Some of the main changes are:
Roles properties now display the incoming relations, thus providing a comprehensive overview of where a particular role is used or referenced in one convenient location.
The organizational unit properties have been optimized, and attributes streamlined through merging the Functional Unit and Type, therefore offering further simplification and easier handling for everyone.
ADONIS NP has been extended with the ability to configure role and user group mapping through LDAP. This functionality allows for mapping of users authenticated via LDAP to ADONIS user groups and roles based on their indirect (= nested, recursive) group membership.
The REST security functionality has been extended to support and allow for multiple security contexts.
With ADONIS 7.1, sharing models, objects or views has never been easier! When sharing repository information through a URL link, it also preserves and passes the current language along with it. That way, the recipient receives and sees the shared content exactly the way you want them to!
Simulation and Process Stepper features have both been optimized and extended to offer greater ease-of-use and a smoother user experience. The updates include personnel costs being added and taken into account for the process stepper analysis and results, simulation parameter "working hours" being extended to a decimal hour format (e.g. 7.5h) and more!